Thin Clear Plastic Sheets
thin clear plastic sheets The thin clear plastic sheets material of is 1100% GE, Makrolon Bayer, Sabic Lexan, Samsung, LG etc. Our company Warranty 10 years, Grade A quality, 100% virgin material polycarbonate sheet. Product description Product detail Features 1. Easy and fast to install 2....
Product Details
Thin Clear Plastic Sheets
Product Information:
Item: Clear polycarbonate plastic sheet
Material: 100% virigin bayer

Regular color: clear/transparent, lake blue, green, rayal blue, milky white,tan/brown.

Certification: ISO 9001:2008 , SGS...

Experience: More than ten years

Regular Length: No limit,recommend 5800mm,6000mm,11800mm,12000mm to suit 20'or 40' container)

Regular Weith: 2100mm

Thinckness: Twin-walls polycarbonate sheet: 4-12mm
Triple-walls #-structure polycarbonate sheet: 10-20mm

Triple-walls X-structure polycarbonate sheet: 8-25mm

Four-walls polycarbonate sheet: 8-20mm

Honeycomb polycarbonate sheet: 8-12mm

Light transmission: up to 80%

Impact resistance: 80 times that of glass, 15 times that of acrylic sheeting

Temperature resistance range : -40 ~ 120°C

Light weight: Only 1/12 of the weight of glass of the same thickness.

Uitraviolet resistance : With UV protective layer

Flame resistance : Rated class B1

Product pictures: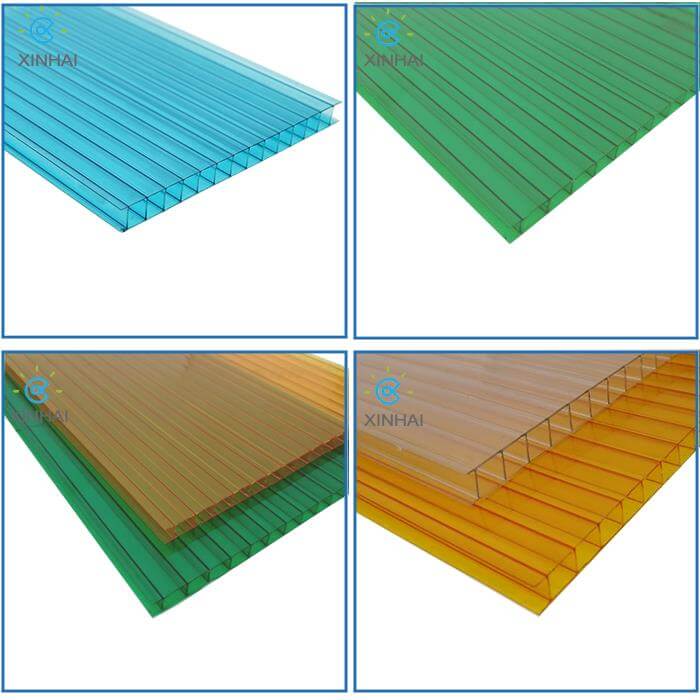 Hot Tags: thin clear plastic sheets, China, factory, wholesale, customized, price, free sample, made in China
Inquiry
Related Products